New relief from skin chafing
Cushioned slings to soothe and relieve soreness and abrasion beneath the breasts.
For Radiation Therapy
Large-breasted women undergoing radiation therapy on the underside of their breasts may find their skin developing painful, sore and even weepy lesions in the skin folds beneath their breasts. The inflammation can become exacerbated by excessive perspiration and chafing, resulting from skin-to-skin contact.
For Large Breasts
Women with large breasts often suffer yeast infections, skin rashes and other symptoms of intertrigo due to excessive perspiration and poor circulation under their breasts. The moisture irritates the skin and the area becomes further inflamed as the breast tends to rub against the skin beneath it. The ComfortSlings® Double Sling is an ideal solution.
The ComfortSlings® Story
Allow me to introduce myself: I am Elizabeth Silver and I am a breast cancer survivor.


While facing the daunting prospect of radiation treatment following my lumpectomy, I determined to create a soft pad to soothe and protect the underside of my breast from excessive perspiration.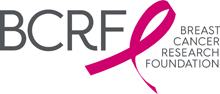 We are proud to announce our partnership with the Breast Cancer Research Foundation, the highest rated breast cancer charity in the nation. Five percent of each sale will be donated to BCRF.